Rockwell International (North American) 306 Sabreliner 60 N59K (c/n 306-82)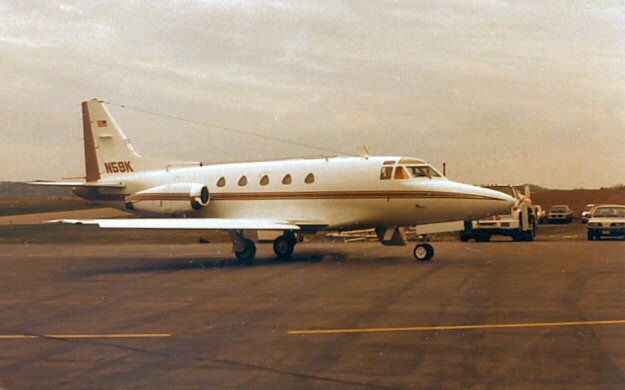 A less than spectacular, washed out shot of the five window (3 ft 2 in stretch) Sabreliner.
This early long nose model was first certified in April of 1967, the same year that North
American Aviation merged with Rockwell-Standard Corporation to become the North
American Aircraft Division of the Rockwell International Corporation. The Model 60
was normally configured to seat 10 passengers. My shot was taken at Raleigh, NC in
1982.