North American NA-282 Sabreliner 40A N1WZ (c/n 282-117)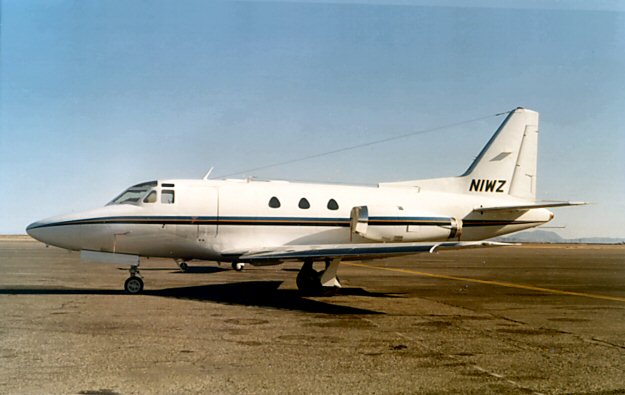 Although developed originally as a private venture in the mid 1950s, the first customer for the
Sabreliner was actually the United States Air Force which put them into service as the T-39
(variants A to G). In fact, of the 600 or so aircraft produced, 213 of them were military
machines. This purely civilian model was the former I-MORA, first flown in 1963.