Mitsubishi MU-300 Diamond 1 N32HP (c/n A-074 SA)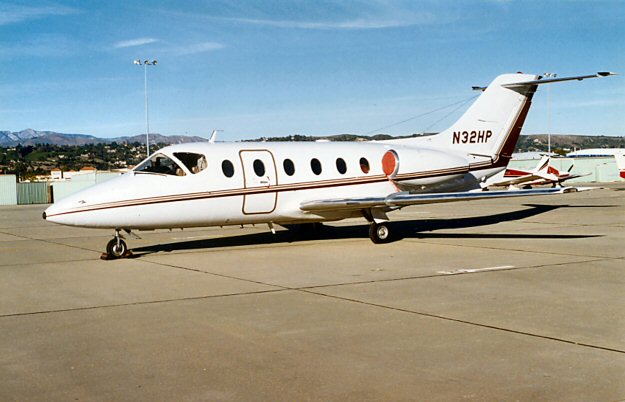 The Mitsubishi Diamond, although developed in Japan was, in fact, built in Texas, in the U.S.A.
The rights for production were sold to Beech Aircraft in December 1985 and production has
continued as the Beech 400 Beechjet. This example, from Mississippi, came into Camarillo
Airport, Southern California, one day in 1999.