Mitsubishi MU-2 N224FW (c/n MU2-008)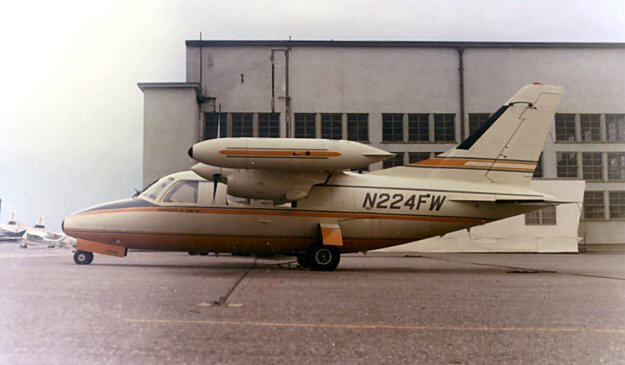 In the late 1950s Mitsubishi Industries of Japan desgned a twin turbo prop executive aircraft
powered by two Turnomeca Astazou engines. A factory was later established in San Angelo,
Texas to produce this machine in the U.S. A few MU-2As were built with the French engines
but most were of the MU-2B variety whereby Garrett TPE 331 engines replaced the Astazou
engines. This is an early one (actually the eighth one built) seen at Santa Monica in 1966 when
new.