Lockheed L-1329-25 Jetsrar II N110AN (c/n 5227)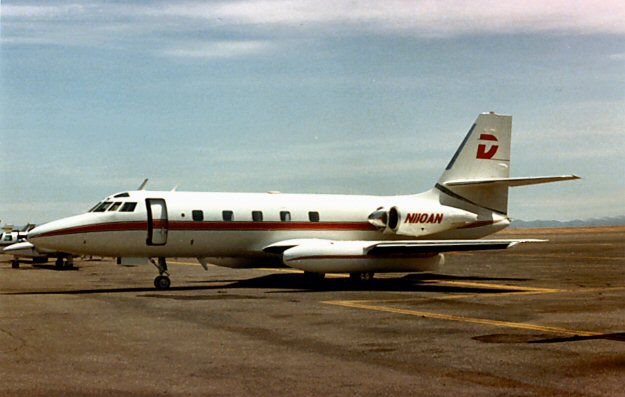 The Lockheed Jetstar was a 1950s design originally developed to a USAF specification which called
for a high performance light jet transport. In the event the expected military orders did not materialize
and most of the 204 Jetstars built were delivered to executive customers. This is a Mk II with the
Garrett TFE731-3 engines and was photographed at Raleigh, NC in 1985. The corporate ownership
of the period is unkown.