Learjet 35 N26FS (c/n unknown)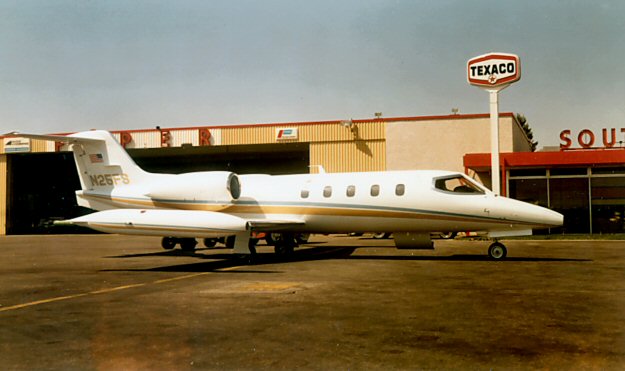 The Learjet 35 was built around the new Garrett TFE731 turbofan engine. This offered lower noise
levels and greater fuel economy over the GE CJ-610 turbojet powered line of Learjets. In addition
the Model 35 was slightly longer than the Model 25. This one was awaiting suits at the executive
terminal at El Paso in 1981.