Israeli Aircraft Industries 1126 Gulfstream 200 N708QS (c/n 069)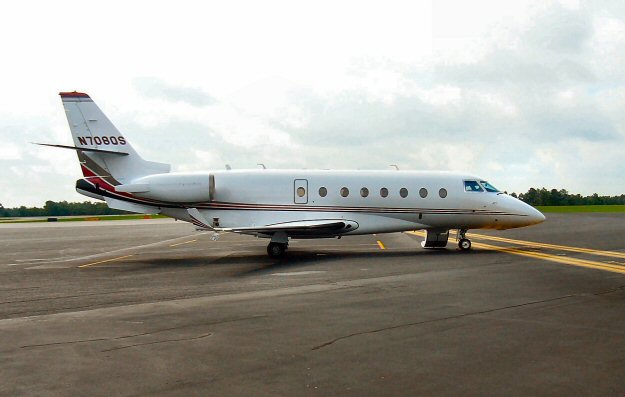 This aircraft was initially named the Astra Galaxy when first developed in the mid 1990s. It is
a mid range executive jet destined to complement the larger Gulfstream range. Galaxy Aero-
space was formed to market the aircraft in the US. This outfit was taken over by Gulfstream
Aerospace in 2001. The aircraft are built in Israel and flown to Gulfstream's completion center
at Dallas' Love Field for interior fitting and electronics. This one carried golfer Vijay Singh into
Moore County Airport, Pinehurst in June 2005 for the U..S. Open Championship.