Israeli Aircraft Industries 1125 Astra N279DP (c/n 020)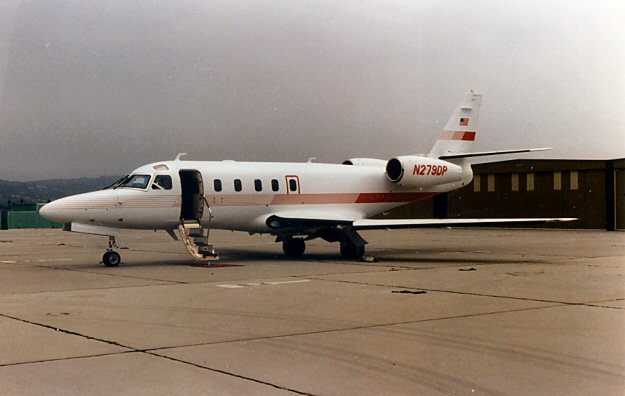 The Astra was kind of a low wing Westwind, deliveries of which commenced in the mid 1980s.
It has subsequently been developed into the contemporary Gulfstream G100 series aircraft. The
aircraft were built "green" in Israel and flown to the US for interior fittings and electronics. Dummy,
re-usable call signs were used for the ferry flights, this one being 4X-CUS (the fifth time this rego
had been used up to that time). The somewhat washed out shot above was taken at Camarillo,
California in 1997.