Israeli Aircraft Industries 1124 Westwind N222SR (c/n 194)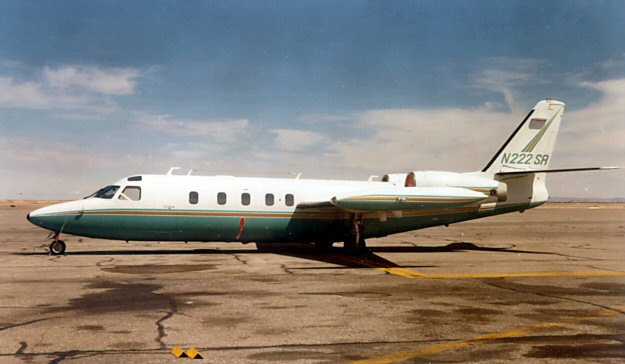 In 1967 Israeli Aircraft Industries acquired the full manufacturing rights of the North American
(Rockwell Division) Jet Commander 1121. This aircraft was a direct derivative of the tried and
true piston engine (and later turbo prop) Aero Commander line of 1950s era. One notable
enhancement made by IAI was the addition of wing tip tanks. This machine carried the ferry
registration 4X-CKR before coming onto the U.S. register as N222SR for the Stearns-Roger
Corporation, based in Denver, Colorado. My shot was taken on the executive ramp at El Paso,
Texas in 1980.