Israeli Aircraft Industries 101B Arava N302CL (c/n 46)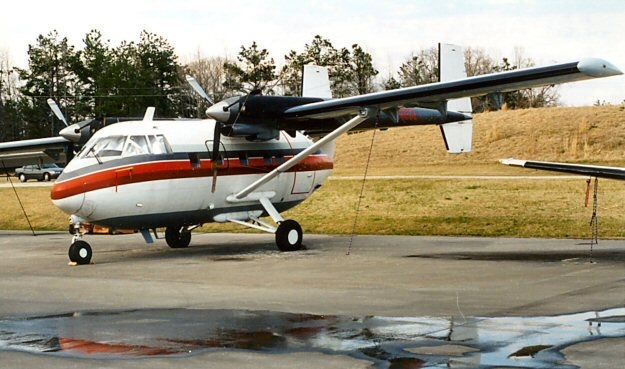 Designed as a turboprop STOL Light cargo aircraft in the late 1960s. This aircraft was ex-
Argentinean, and was flown to Raleigh North Airport (where this shot was taken in 2004) to
become part of the sky diving fleet, a role for which it appeared ideal. In the event the owner
claimed that the FAA had a hang up about registering it, so he sold it. Having said that it
appears to be still US registered and living in Florida, the only one current in the US. There
are, however, lots of Aravas still flying in all parts of the world.