Hawker Siddeley HS.125-700A N926MC (c/n NA-0214)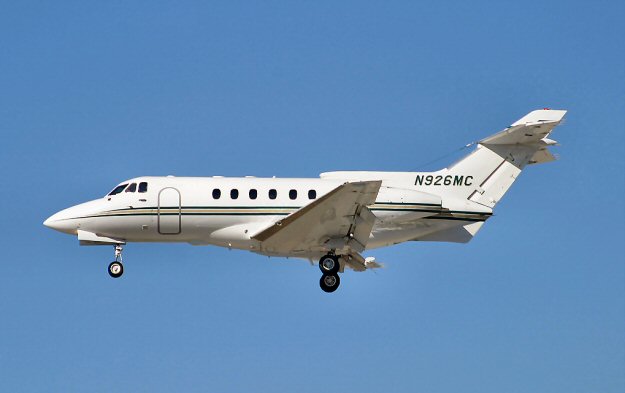 Originally designed by the now defunct de Havilland Aircraft Company, the HS-125 (and
now produced by Raytheon) represents the longest running corporate jet production pro-
gram of any similar type. The first D.H.125 flew on 13 August 1962 and the type has been
in more or less contnuous production ever since, albeit under different corporate entities.
This nice shot by Maras Barooah of a 1978 Model 700A on short finals into San Jose's
Norman Y. Mineta International Airport in 2003 shows well the underbelly fuel tank pro-
viding longer range than the earlier variants.