Handley Page H.P.137 Jetsreatm I N666WB (c/n 237)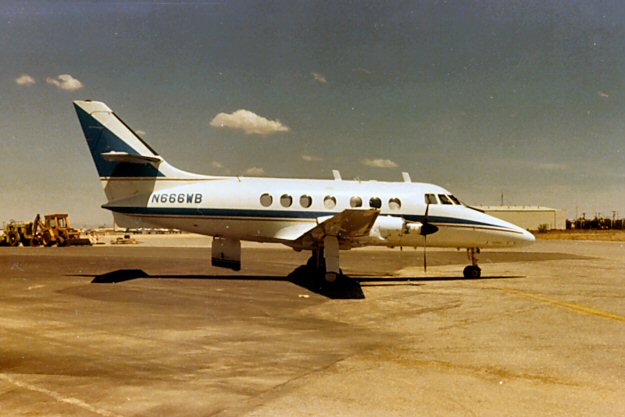 Here's one of the original Handley Page built Jetstreams at Sacramento in 1979. Handley Page
themselves went bankrupt in 1969. A new Handley Page Company was formed to produce the
twin engine executive/feederliner transport. This later was renamed Jetstream Aircraft Ltd until it
was taken over by Scottish Aviation Ltd of Prestwick. This latter concern, in turn, was absorbed
into British Aerospace (BAe) in 1978. This aircraft was the forerunner of the Jetstream 31, a
relatively successful feederliner and military training aircraft.