Gulfstream Aerospace G450 (GIV-X) N663CP (c/n 4044)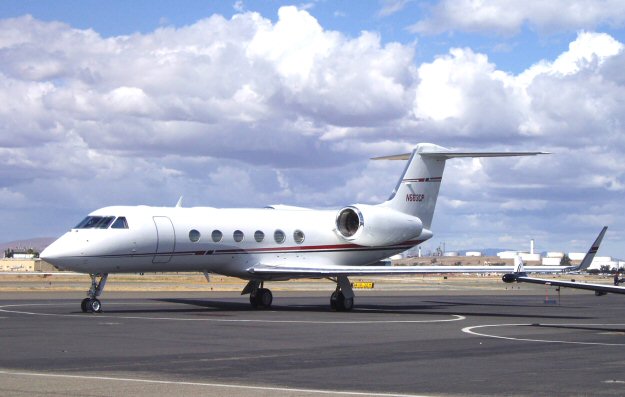 In 2002 the designation for the Gulfstream GIV-SP was revised to be G400. The G450, seen
above at Buchanan Field, Concord, CA in this 'through the fence' shot by Bill Larkins, was an
upgraded GIV-SP, originally to be known as the GIV-X. It differed from the G400 in having
a 12 inch fuselage stretch with the nose of a G550 and the entry door moved rearwards. Its two
Rolls Royce Tay611-8C engines gave it increased range. The extreme range at which this shot
was taken has diminished the sharpness a little, but nevertheless has resulted in a quite acceptable
image. This aircraft has now been re-registered N450KR with Rooney Holdings.