Grumman G-159 Gulfstream 1 N157WC (c/n unknown)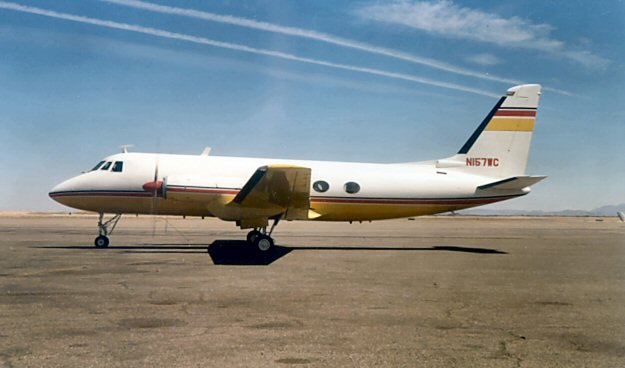 The prototype Gulfstream 1 first flew on 14 August 1958. It was a rather conventional twin
turbo-prop executive transport designed around a plush 10-14 passenger interior. (An alter-
native 24 passenger airliner configuartion was also available). Power was supplied by two Rolls
Royce Dart 529-8X engines. 200 Gulfstream 1s were built. In the meantime, Grumman sold
its Gulfstream Division to purpose-founded Gulfstream Aerospace Corporation who not only
built a number of Mark 1s but also developed the now famously successful line of twin pure jets..
This corporate model was photographed at El Paso in 1981.