Dassault-Mystere Falcon 20C N7FE (c/n 046)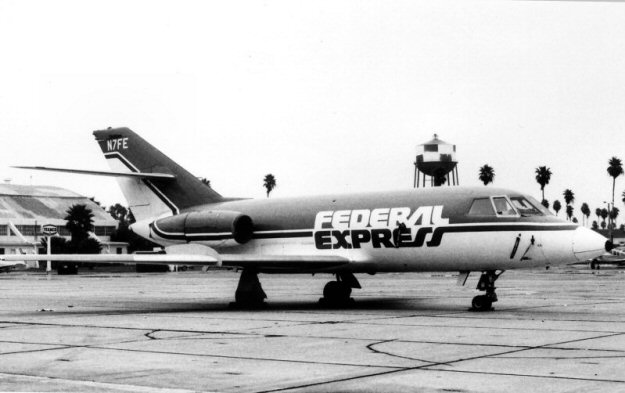 The parcel carrier operated no fewer than 36 of these twin turbojet executive aircraft from 1972
untill 1985. They were "windowless wonders" since they never carried passengers. They were
used primarily to "feed" the larger hubs serviced by Boeing 727s, a role which has now been replaced
by the more cost effective Cessna Caravan. The Falcon Jets were all given girl's name, this one
being "Lisa", not showing here since I think they were only painted on the port side.