Embraer EMB-500 Phenom 100 (c/n 500-00148)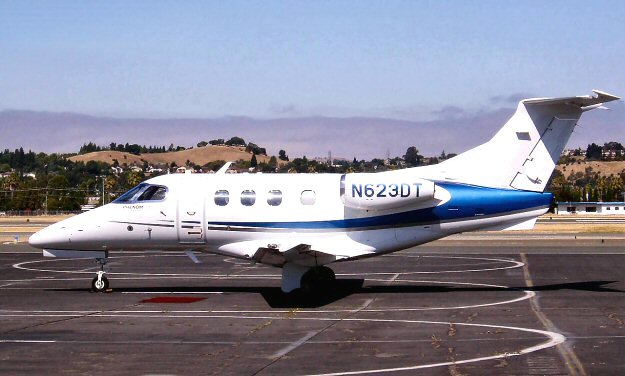 In 2005 Embraer of Brazil decided to enter the very Light Jet category market. The result of their
design studies was the Phenom 100 which first flew from the company's São José dos Campos
headquarters on 18 July 2007. The first delivery to a private owner was made in December of
2008. The 10,000 lb MTOW jet has a cruising speed of 450 mph. Even though production has
not been at the rate initially forecasted by the company, nevertheless over 200 of these neat looking
little private jets has been delivered. Bill Larkins saw the example above at Concord, California's
Buchanan Field in August 2011.