Eclipse EA500 N50EJ (c/n 000087)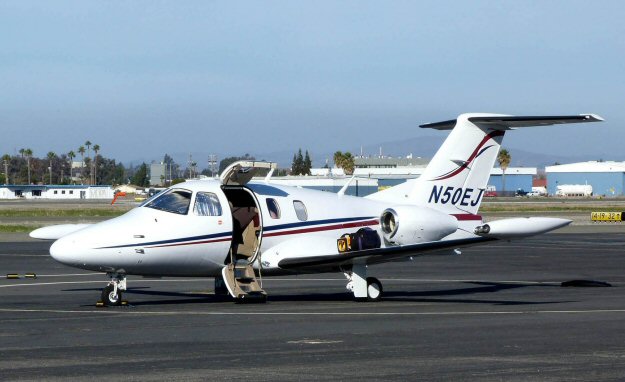 The Eclipse 500, seen here in this shot by Bill Larkins at Buchanan Field, Concord, CA in December
2011 was the first of a new class of Very Light Jet aircraft when first delivered in 2006. Power is
provided by two light weight (and very small) Pratt & Whitney Canada PW610F turbofan engines.
Eclipse Aviation was founded in 1998 in Albuquerque, NM by former Microsoft employee Vern
Raeburn. As such, it had some original funding from Bill Gates. Production of the all-composite
5-6 seater executive jet ceased in 2008 due to lack of funding. By this time over 100 of them had
been built Following a Chapter 7 re-organization the company has been re-born as Eclipse Aero-
space and hopefully production of this neat little jet will contiunue.