Douglas DC-9-32 N950PB (c/n 47394)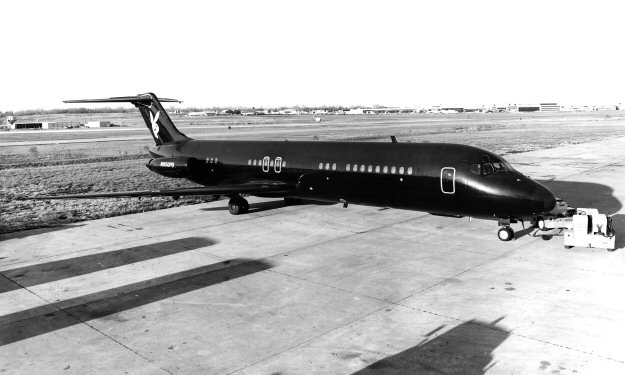 One of the earliest examples of the "big jets" as executive aircraft was Hugh Heffner's Playboy
Club DC-9 delivered in February of 1969. It is seen here in this shot from the R. Dean Denton
collection at St. Louis' Lambert Field. Clearly not as luxurious as the flying palaces now associated
with today's Middle Eastern potentates this machine was, nevertheless, a showpiece in its time.
Finish was all black with a white rego and bunny on the fin and rudder. It was leased to Ozark
Air Lines for four years (1972-1976) and then finally sold off. It later flew with Aeromexico as
XA-JEB until withdrawn from service in 2004.