de Havilland D.H.114 Heron N4789C (c/n 14080)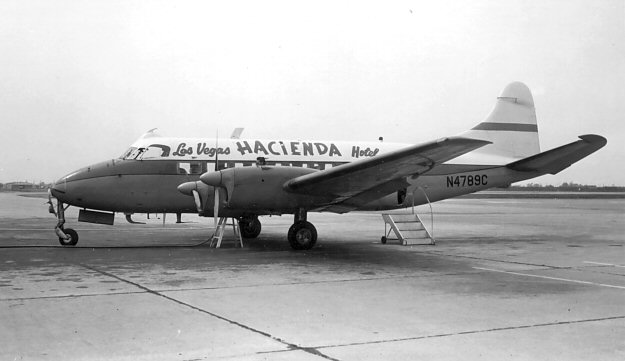 This aircraft was the former G-ANYJ of UK based Dragon Airways. Upon being sold in the
US it was operated by Executive Business Transport and was on lease to the Hacienda Hotel
when this shot was taken at Long Beach in April 1964. Paint scheme was a drab gray fuselage
with white top and red/orange cheat line and titling. It was used to ferry high rollers from the
Los Angeles Basin to Vegas. Like many (if not most) of the Herons in the US it wound up in
the Prinair fleet in Puerto Rico in the 1970s and was converted to a Prinair Heron. This con-
version involved , in the main, replacing the Gipsy Queen engines with Continentals.