de Havilland D.H.104 Dove 5A N355G (c/n 04298)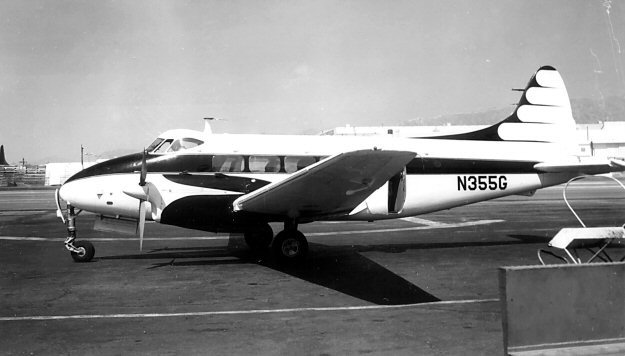 One of the many dozens of Doves exported to the USA in the late 1950s and early 1960s.
Here's the Goodyear Tire and Rubber Company's executive version at Burbank in May, 1964.
By that time it was deemed imprudent for corporation's to display the company name on their
corporate aircraft. The stockholder revolt over excessive perks was just beginning. (Even
IBM kept it dark, but registered their aircraft with mainframe computer model numbers!).