Convair 240-0 N641PH (c/n 146)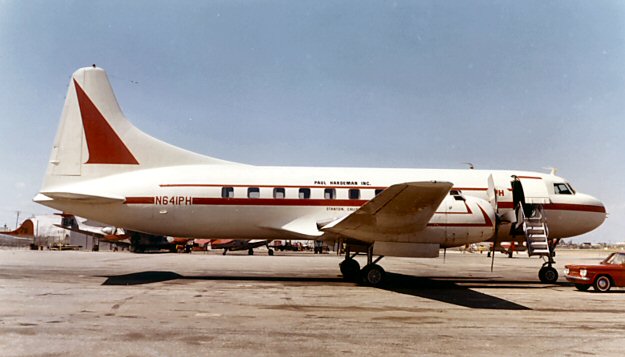 Unlike the medium range Martin airliners, most of the Convair 240s (and to a lesser degree the
340s) found their way into executive transport usage in the 1960s and 1970s. This was American
Airlines' NC94269

"Flagship Wilkes-Barre".

When I took this shot at Long Beach in April of
1963, this aircraft was being leased from Economy Leaseing Company by the contractor Paul
Hardeman Inc.