Cessna 650 Citation III N147TA (c/n 650-0119)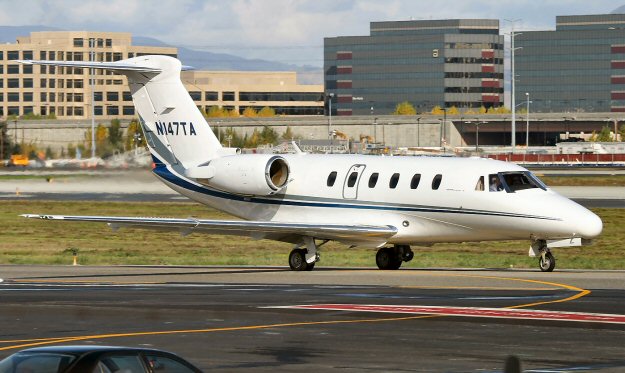 The Citation III differs from its predecessors in having a T-Tail. It also has a stretched fuselage and
wing span. Deliveries began in the spring of 1983. I do not have a good image of a Citation III, so
have resorted to the fantastic collection of Manas Barooah in San Jose for this nice image of a 1986
model, taken in December of 2003.