Cessna 560XL Citation XL N664QS (c/n 560-5264)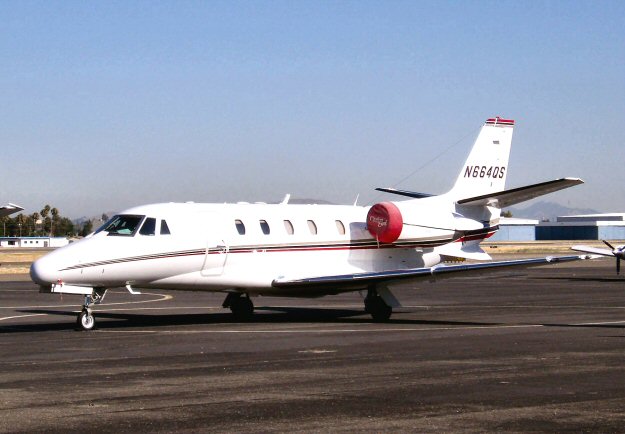 The Cessna 560XL* was basically a new design with Cessna V wings and tail. It has the
shortened, 8 passenger fuselage, a la the Citation III. Power is supplied by two 3,800 lbst
P&W PW545A turbofans. The prototype (N560XL) first flew on 29 February 1996.
Bill Larkins photographed the above example at Buchanan Field, Concord, CA in August
2011.

* The XL bit puts me in mind of a "Be careful what you name it" joke:
It seems as if this large, garrulous woman and her hen-pecked husband went into a Ford dealership
(in the days when they sold the big Crown Victoria series) and spent all day looking at cars. Event-
ually deciding on one she told her husband, before signing, that she wanted one more look at it.
After perambulating the vehicle one more time she grabbed the unfortunate little chap and hastily
scurried from the showroom. "What happened?", he asked, " I thought you liked that one" . "Well",
she harrumphed, "if you think I'm driving around in a car with 'XL' on the back you've got another
thought coming!".
Presumably this connotation did not bother Cessna when they labelled the Excel.