Cessna 560 Citation V Ultra (c/n 560-0453)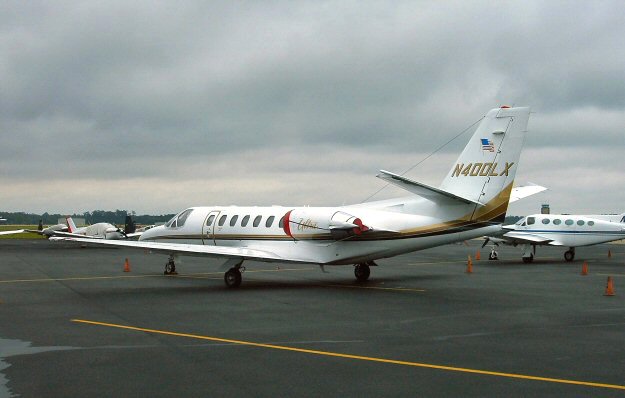 The Cessna Citation V Ultra is an upgraded Mk. V featuring 3045lb st Pratt & Whitney
Canada JT15D5D engines with Honeywell Primus 1000 EFIS avionics and three CRT
displays. The Citation V was itself an upgrade of the earlier Citation II/SP, incorporating
a slight fuselage stretch. This example was photographed at Wilmington NC International
Airport by Harry T. Chang in April 2007.