Cessna 525 CitationJet N165CA (c/n 525-0451)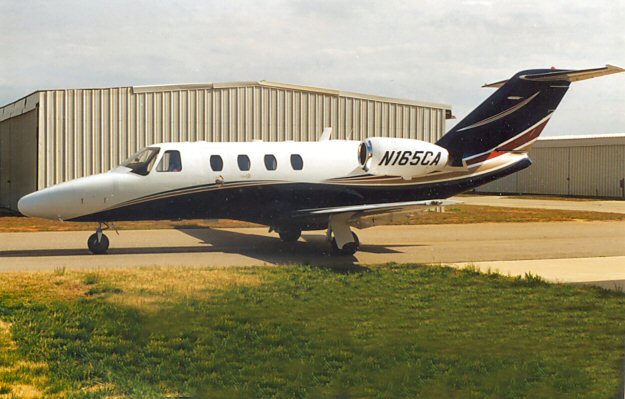 In the early 1990s Cessna decided to go after the turboprop market by offfering a smaller,
cheaper ($2.62 M in 1991) pure jet aircraft. They estimated a market of some 1000 units
in this field. The machine is not just a smaller Citation but was totally re-engineered. These
changes include a supercritical aerofoil section with natural laminar flow wings providing for
significantly reduced drag and the installation of Williams International/Rolls Royce FJ44
turbofans. This new one is resident at Franklin County Airport, North Carolina, where this
image was taken in 2004.