Cessna 500 Citation I N900GC (c/n 500-0298)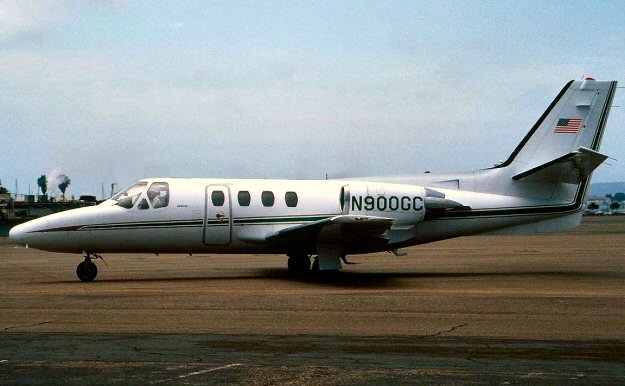 Developed as Cessna's answer to the D.H.125, Learjet, Sabreliner and Falcon 20, the Citation
first flew on 19 September 1969. The design wasn't fine tuned, however, until 1972 when cust-
omer deliveries began. I did not have a decent shot of a Citation I myself, so resorted to the vast
collection of Bob Garrard to present this image taken at San Diego in September of 1989. Owner
was the Granite Construction Company out of Watsonville, California.