Cessna 411 Conquest II N441CD (c/n 441-0259)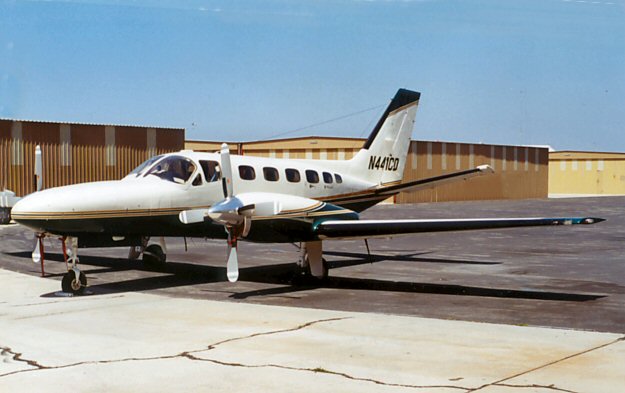 Deliveries of this twin Garrett TPE331 turboprop aircraft began in 1977. Early problems (including
a crash) associated with the tail were resolved by redesigning the horizontal stabilizer and giving it
substantial dihedral. This treatment is clearly visible in this shot of a 1979 model at Camarillo Airport,
Southern California, in 2000.