Cessna 425 Conquest I N425BS (c/n 425-0210)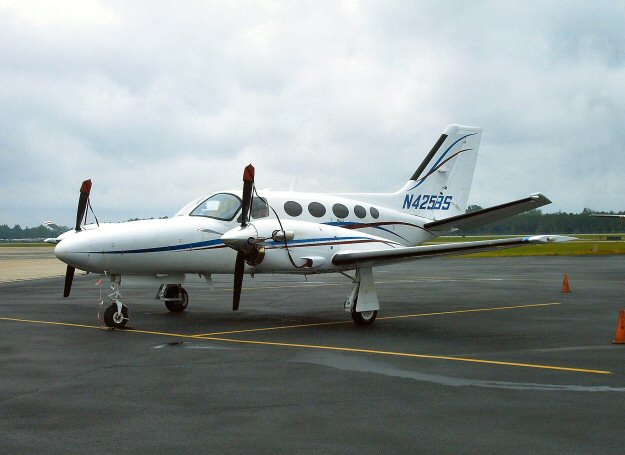 When the Cessna 425 was first introduced it was named the Corsair. The Cessna 441 was the
Conquest. However, following an upgrade to the Corsair's landing gear which increased its all
up weight to 8,600 lbs Cessna began calling the "new" model the Conquest I, and the original 441s
were renamed Conquest II. I believe that all the 425s have since been retroactively upgraded
and hence, to all intents and purposes, the name Corsair is now longer used (at least in the US).
The 425 is basically a turboprop 421 Golden Eagle. This nice image of a Conquest I was taken
by Harry T. Chang at Wilmington NC International Airport in Mayl 2007.