Cessna 402C Businessliner N2718P (c/n 402C-0229)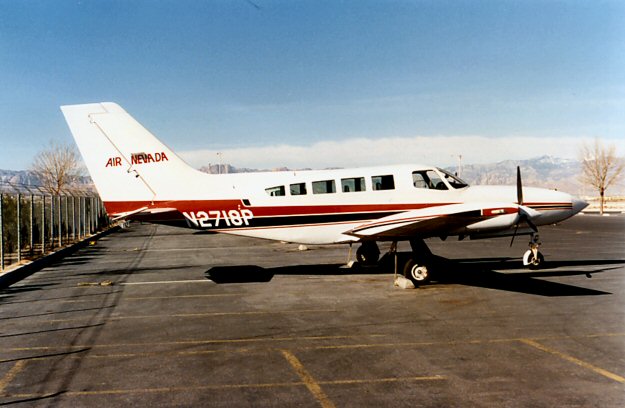 The Model C Cessna 402 was so different (well, externally anyway) from the 402 and 402A that I
often wonder why Cessna didn't give it a completely new model number. When a bloke says "I have
a Cessna 402, my first inclination is to inquire whether it's a round or square window model!). In
fact, most of the Businessliner production did go to small commuter airlines (although there were some
executive ones). This shot was taken at McCarren Field, Las Vegas, in 1990. Incidentally, both Air
Vegas and Air Nevada used a wide range of liveries. They didn't bother to paint the fleet in standard
paint schemes. This one was typical.