Beech A65 Queen Air N323L (c/n LD-67)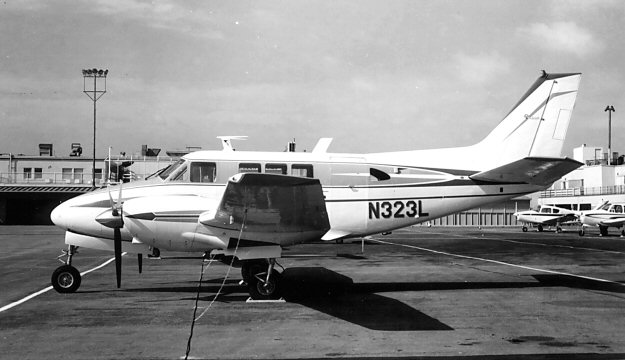 The A65, developed in 1960 had swept tail surfaces and greater fuel capacity. Here's a nice one,
brand new at Denver's Stapleton Airport in August of 1960. Expansion of the line came in 1961
with the Model 80 Queen Air. Other models were the 70 Queen Air which was basically an A65
with the increased wing span of the B80 and the 88 Queen Air. This latter had a pressurized cabin
and round windows. When fitted with turboprop engines it was re-designated the Model 90 King Air.