Beech 95-A55 Baron N8567M (c/n TC-477)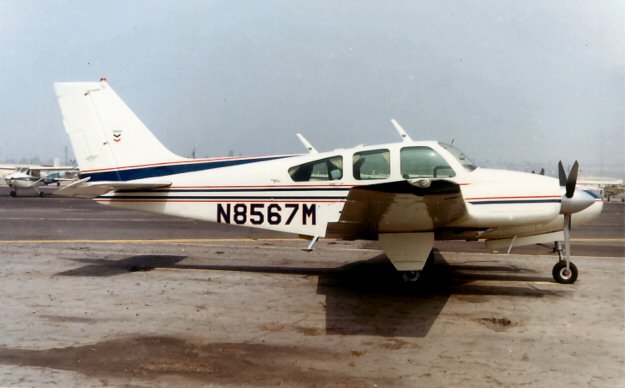 The Beech Baron was developed from the earlier Model 95 Travel Air. It is basically a twin-
engine Bonanza. Deliveries began at the end of 1960. This is a 1963 model photographed at
Van Nuys in 1968. Commencing with the B55, the "95-" appendage was dropped from this
model series. It was superceded by the Model 58, a slightly larger machine.