Beech 65 Queen Air N191MK (c/n LC-130)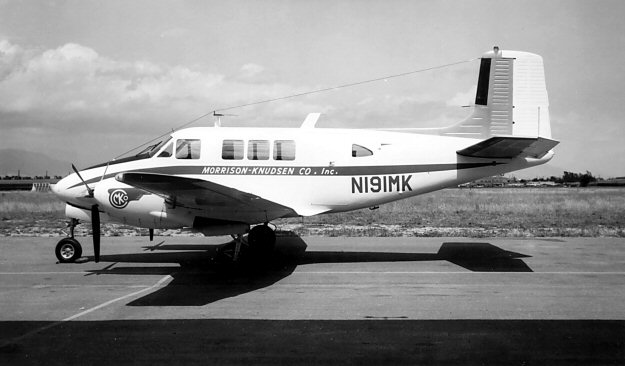 On the Beech Queen Air, full IFR instrumentation was standard. Optional available equipment were
an autopilot and navigation and weather-avoidance radar. Thus equipped the aircraft had the capability
of a contemporary airliner. The MK Construction Co aircraft above was seen at Van Nuys Municipal
Airport, Southern California in June of 1963.