Beech 58 Baron N3194W (c/n TC-1655)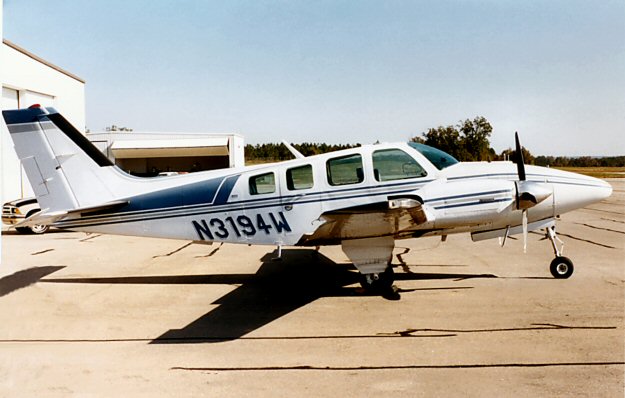 Introduced in the late 1960s was the Model 58 Baron, which was some 10 in longer than the
earlier Model 55s, and a far cry from its stubby progenitor, the Travel Air. There then followed
two sub-series; the 58P which was pressurized and the 58TC, a turbocharged variant. This 1974
model is probably one of the latter, although I do not have the specification sheet on it. This shot is
a fairly contemporary one and was taken at Franklin County Airport, North Carolina, in 2005.