Beech 200 Super King Air N56RT (c/n BB-817)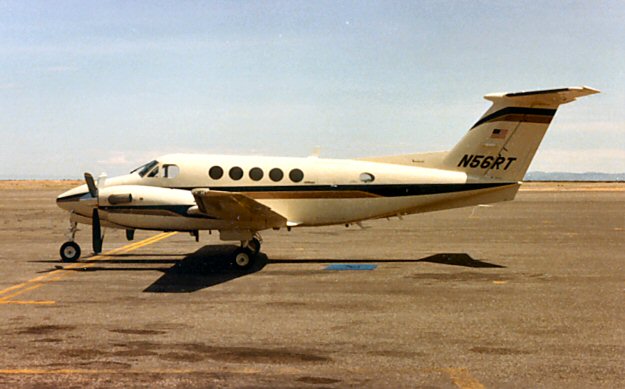 The Beech 200 was a Beech 100 King Air beefed up with additional span, more powerful Pratt &
Whitney PT6A-41 engines and a T-tail horizontal stabilzer re-positioning. The improved performance
of this aicraft over its predecessor prompted the U.S. Army to acquire a number of them in whose
service it was known as the C-12. This one was brand new at El Paso in 1981. The soundness of
the design prompted Beech to build a jet powered version known as the Fan Jet 400. This was not
pursued and, in the event, Beech purchased the Mitsubishi Diamond design and opted to produce
it as its entry into the corporate jet arena.