Beech 100 King Air N3668P (c/n BE-95)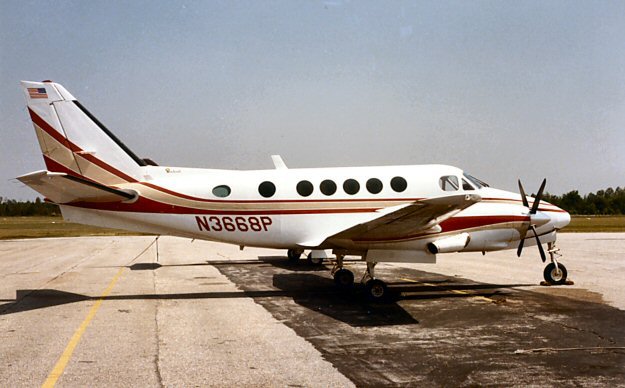 The Model 100 King Air was basically a stretched model 90 to allow for the carriage of up
to 15 persons. It had the shorter span wing of the Model 99 Airliner and is distinguishable
from the earlier model by the twin main wheel undercarriage. This one was at Lodi Municipal
Airport (just off route 99 between Stockton and Sacramento) in 1988.