Aerospatiale SE 210 Caravelle III N420GE (c/n 42)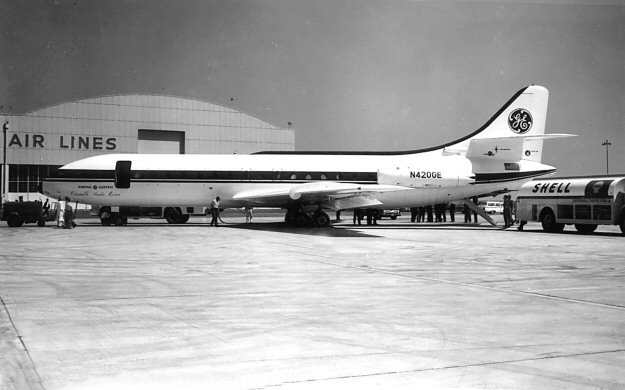 Not exactly an executive type, this Caravelle was delivered to G.E. in 1960 and fitted with
two 16,100 lb thrust CJ805-23C turbofans. It was a test bed aircraft destined to become
the prototype for a proposed Mark VII aircraft. My shot shows it outside United's maint-
enance hangar at LAX in 1961.