Rockwell (Aero) Turbo Commander N9004N (c/n unknown)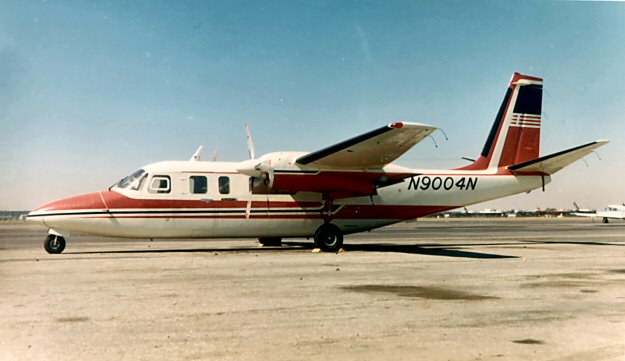 The Turbo Commander was basically a 680FL Grand Commander re-engined with twin Garrett
AiResearch TPE331 turbo props. These were later produced by Rockwell as the Turbo Commander
681, although this early example was not so designated. This machine with the somewhat italicized
rego was at Santa Monica in 1965.