Aero Commander 680F N680RR (c/n 1361-139)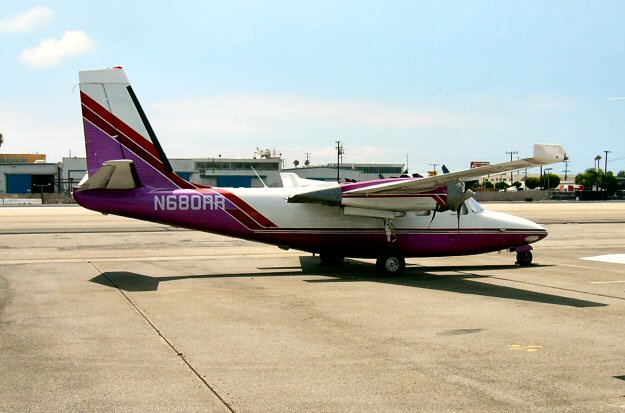 Now owned by Jack Mills of El Segundo, California, and based at Hawthorne Municipal, where
this shot was taken in August of 2007, this 1963 Model 680F was one of 126 of this variant built.
In the early 1960s I owned a house on the northern boundary of this airport. The property was
acquired by eminent domain by the state when the 105 Freeway was built. I paid a nostalgic visit
back to Hawthorne in 2007. Other than access being tighter, it had not changed materially in
the almost fifty years I had been away.