Aero Commander 500-B N9384R (c/n 500B-895-4)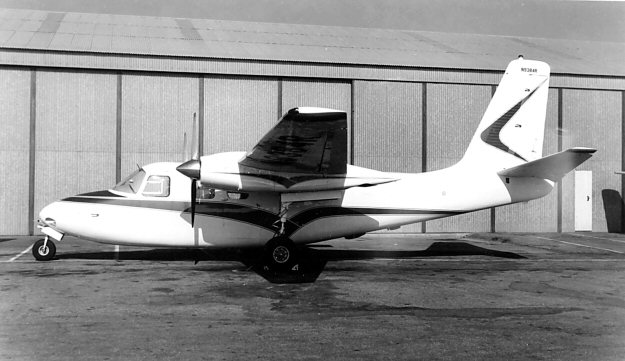 The western states distributor for Aero Commander was at Santa Monica Municipal Airport. I
took literally dozens of photos of new Commanders there in the 1950s and 1960s. The 500B
(the ecomony version) and the 560F had sleeker engine nacelles than the earlier 520 and 560E
models (the so-called "bathtub' nacelles). This image was taken at Santa Monica (named Clover
Field in those days) in April of 1961. This one did a stint in Barbados as 8P-TAS in the 1970s.
When Rockwell took over Aero Commander the economy model became the 500S Shrike
Commander. Below is a 1974 model at Wilmington NC International in May of 2007 - Photo
by Harry T. Chang.