Aero Design Commander 560A N2737B (c/n 560-237)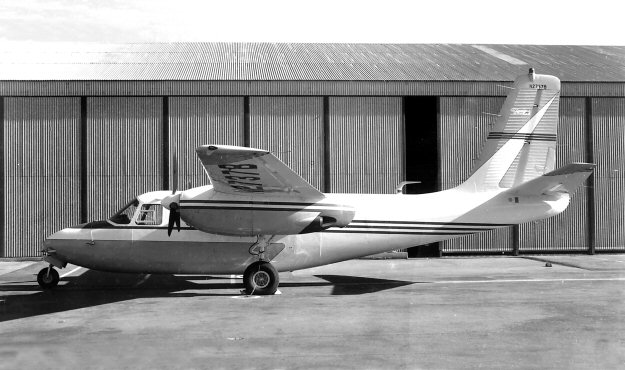 As indicated in the previous entry, Aero Design continually upgraded the Commander series. This
560A was built in 1955 and differed from the 520 in having a swept tail. . Powered by two 270 hp
Lycoming GO-480-B engines the aircraft cruised at 200 mph. In 1960 company became the Aero
Design Division of the Rockwell-Standard Corporation, which in itself became North American Rock-
well in 1967. Finally, the design was sold to Gulfstream in 1980. The Commander series continued
in production throughout these corporate changes for many years, the final versions being turbo-prop
powered. In the late 1950s the main distributor for the Commander was at Santa Municipal Airport.
For some reason I became infatuated with this machine and photographed virtually every one that I
saw which passed through the distributorship. I have literally dozens of photographs of them, mostly
taken (like the shot above) at the west side of Lear's Learstar conversion hangar.