Waco ZKS-7 NC2335 (c/n 5215)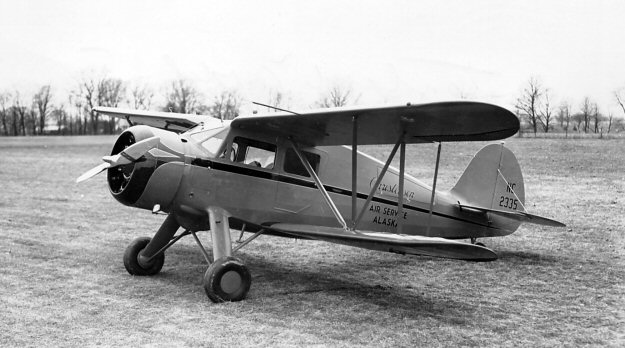 The Waco Model S cabin biplane was, in my opinion, one of the the nicest looking of all the
Waco aircraft. This particular aircraft, seen above in a Waco Aircraft photograph, was used
in regular passenger service by Christensen Air Service of Anchorage, Alaska in the 1940s and
50s. The company was taken over by Cordova Airlines in 1952.