Waco Aristocraft NX34219 ( c/n unknown)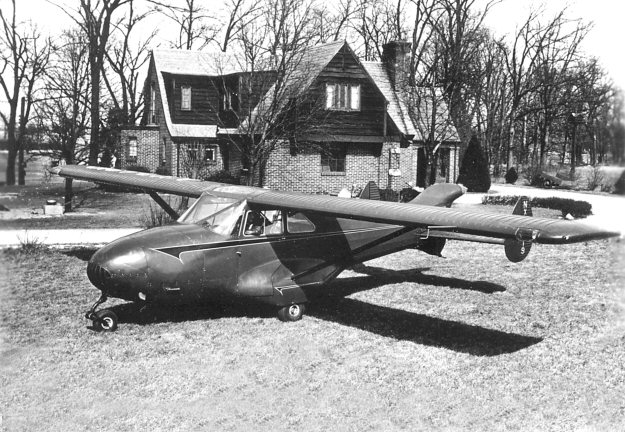 Waco's answer to the post-war dream was, well.......whacko, to be precise. This revolutionary
pusher design was developed in 1946. Powered by a centrally mounted 215 hp Franklin 6AL
driving a complex set of shafts and gears to the high mounted prop, it failed to provide enough
interest to compete with the more conventional Bonanza, Navion or Cessna 195 of the day.
This resulted in the demise of yet another great American aircraft manufacturer. Photo acquired
from Waco Aircraft in 1947.