Taylorcraft BC-12D N43809 (c/n 7468)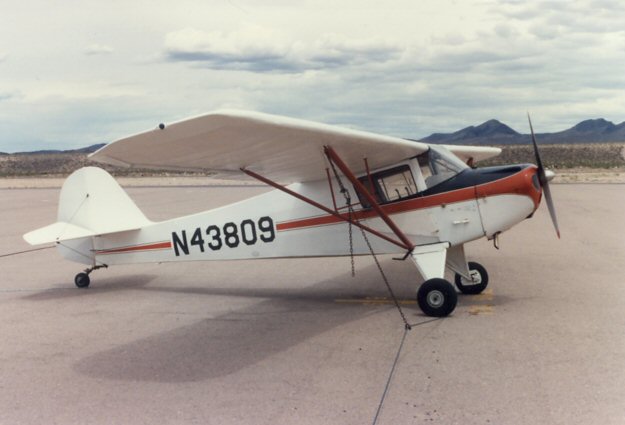 When Taylorcraft resumed production after WW II it was with the popular BC-12D model.
This retained the side-by-side seating for two, introduced with the pre-war Model B. This
1946 example was photographed at Horizon Airport, just south of the Las Vegas strip.
(I lived in Henderson, a suburb of the Gambling Center of the World, in the late 1980s).