Taylorcraft BCS-12D N96368 (c/n 8668)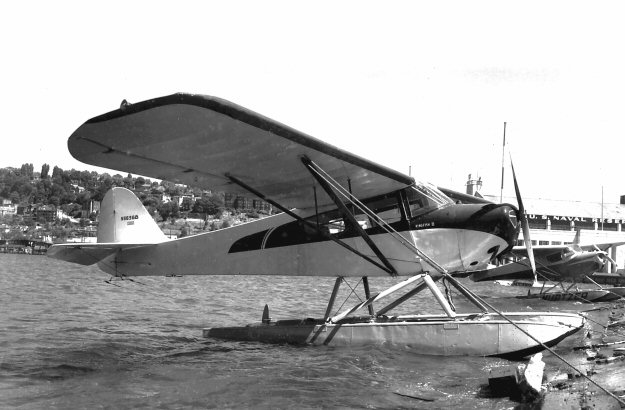 Like most lightplanes of the era, it wasn't hard to find Taylorcrafts on floats at the more popular
seaplane bases. This one is on Lake Union at Seattle, Washington in 1961. This aircraft is still on
the current register and is based in Alaska, which must surely be "the home of the seaplane". Note
that the floats on seaplanes of this size only have a rudder on the port pontoon.