Taylorcraft BL-65 N29634 (c/n 2476)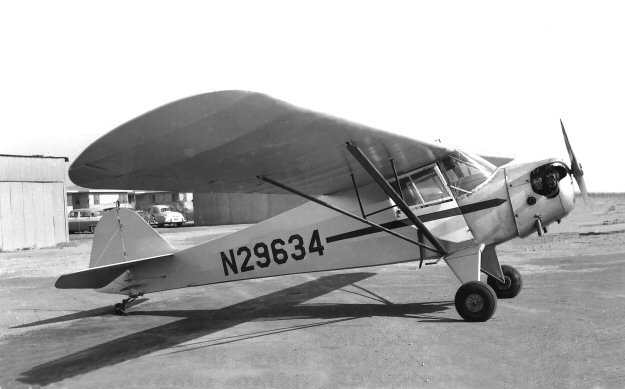 The Taylorcraft Model B was introduced in 1939, and departed from previous Taylor Aircraft Co
designs in having side-by-side seating. A variety of engines was available, and the BL-65 had a
65 hp Lycoming. O-145-B1. The heritage of the Taylorcraft Auster aircraft produced in the U.K.
under license during and after WW II can be seen in this shot. N29634 was sitting at Compton
Airport in 1961 when this photograph was taken. The '56 Mercury just visible to the left of the tail
was mine.