Stinson V-77 Reliant N69990 (c/n 77-368)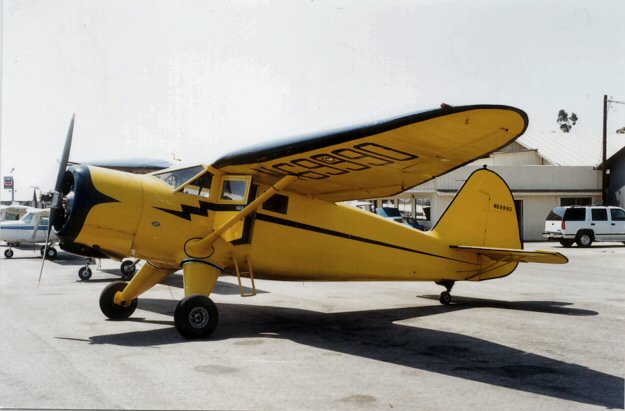 Just as the L-5 received a civil ATC allocation, so did the Stinson AT-19 Reliant (ATC # 774)
although in this case the civilianized machine also received a new model number, to wit V-77.
This aircraft was a development of the Stinson SR-10J and was originally ordered by the USAAF
as a navigational trainer. In the event most of the 500 built went to the U.K. as lend lease assets.
At war's end no fewer than 350 were shipped back to the U.S., testament indeed to their ruggedness.
Most of the craft seen today are dolled up as 'warbirds', although this attractive example seen at
Santa Paula Municipal Airport in 2000 is an exception.