Stinson SR-9B Reliant NC17154 (c/n 5115)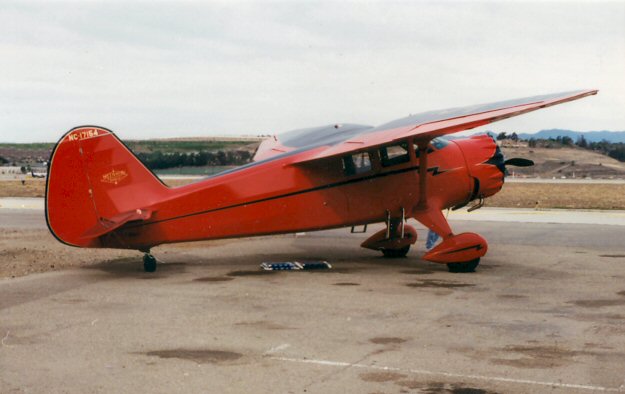 The Stinson Reliant was developed out of the previously successful Stinson SM series Model R
(of 1932) and Model S (of 1930/1). Successive refinements of the design were made resulting in
models ranging from the SR-1 to the SR-10F. 1937 saw the introduction of the now familiar double
tapered wing. The above model 9B is typical. It is seen at Camarillo Airport in Southern California
in 2000. The engine is a 245 hp Lycoming R-680-6.