Stinson 108-1 Voyager N409 (c/n 108-157)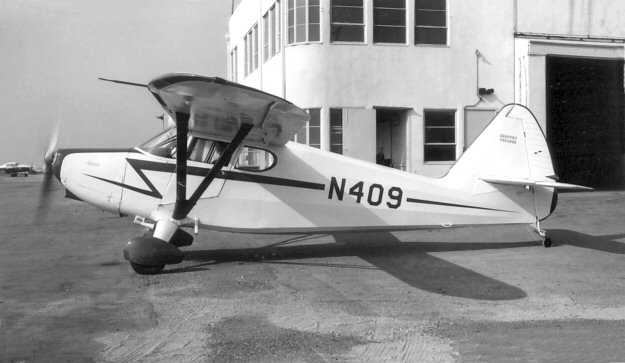 The Model 108 Voyager was Stinson's post war production version of the earlier Model 105. It
was produced in fairly large numbers. The 109-1 was the earliest version and the example above
was owned by Chaffey College in the early 60s. This 2 year Southern California technical and
occupational school had, and still has, an Aeronautics program. My photograph was taken at
Hawthorne Municipal Airport in 1960, with the aircraft about to take off with a student.