Savoia-Marchetti S-56 NC356N (c/n 19)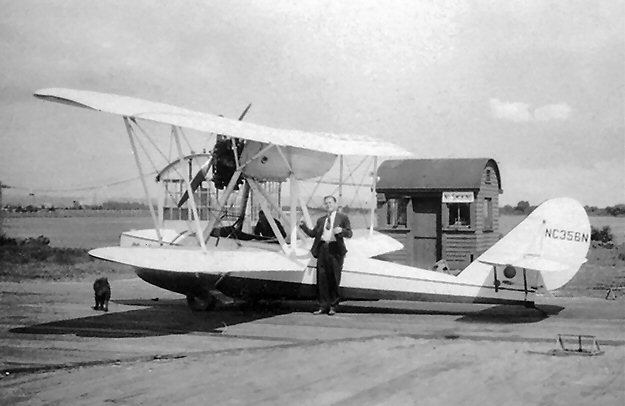 The American Aeronautical Corporation of Port Washington, of Long Island, New York was
formed in 1928 by Enea Bossi to manufacture the Savoia-Marchetti models S-55, S-56 and
S-62 under license in the United States. Power for the S-56 was supplied by a 100 hp Kinner
K5 engine. It was among the few foreign designs to be granted an Approved Type Certificate.
Some 40 or so of the S-56 were built along with another 7 more powerful (125 hp Kinner B5
powered) S-56Bs. Three S-56s were converted to S-56B status, NC356N above being one
of them. The above photograph, from the Len Dobbins collection (via Australia's CAHS
archives) was probably taken at Edmonton, circa 1942, but which time no doubt the aircraft
had the more powerful engine. .