Rawdon T-1 N5161 (c/n T1-7)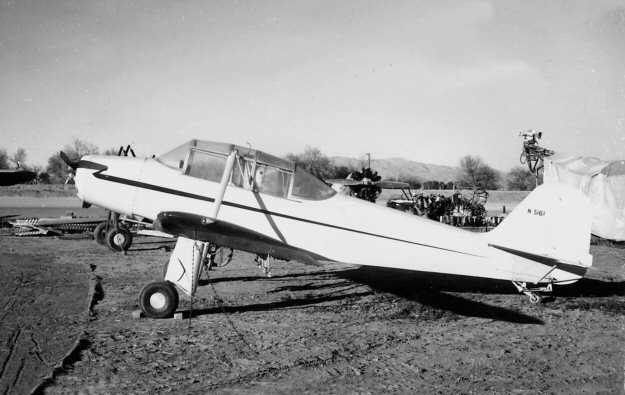 A prototype Model R-1 two-seat tandem low-wing monoplane was flown by the Rawdon
Brothers in 1938. It was hoped that their rugged little trainer would be yet another of the
machines embraced by the CPTP war-time pilot-training program. When war-time contracts
were not forthcoming the design was shelved, but re-emerged in 1947 as the Model T-1.
Only about 35 were built, many of which were converted as crop-dusters, with the back seat
space being used for the hopper. This photograph is via the Jennifer Gradidge collection.